Save the Date!
This year's National Convention will be held in Houston, TX,
July 13-16, 2016.
We hope to see everyone there!

Hotel Room Reservation Request Form, Hyatt Regency, Houston,
TX
Hotel Room Reservation Request Online, Hyatt Regency, Houston, TX

For ideas about planning your trip to America's fourth-largest city, check out:
Visit Houston Texas
Downtown Houston
Convention logo:  Color JPG/Color PNG     Black and White JPG/Black and White PNG
---
2014-2015 National Convention – Columbus, OH.
Photos are now online and available for viewing! Photo Gallery.
Photo credits to Jason Miller at ToledoPhotoGuy.
Complete listing of Award Winners available in PDF format, here!
97th National Convention Session and Event Details
Session 1 – Opening General Session
Thursday, July 30, 9 – 11 a.m.
Presentation of 2014 National Convention Minutes
Announcement of Convention Committees
Convention Election Procedure
Keynote Address: Tim Kight
Recognition and Presentation of Awards: New Club Building, Distinguished Club President, Distinguished Charter Club President, Charter Club Cornerstone, Distinguished District Director, Club Representative Award
Annual Report of the National President
National Project Luncheon
Thursday, July 30, 12:30 – 2 p.m.
Guest Presenter: Regina Marscheider
Recognition and Presentation of Awards: Parent Aide of the Year, CARE Awards, Campaign For Kids
Session 2
Thursday, July 30, 2:15 – 4 p.m.
Address/Annual Report of the NEC Foundation
National Treasurer's Report
Report of the Jurisprudence and Laws Committee
Amendment voting
Recognition and Presentation of Awards: National Best Club Bulletin Awards, EDIT District Bulletin Awards, Best Club Website Awards, Best District Website Awards, Best Web Video Award, Public Relations Awards, National Outstanding Service Projects, National Outstanding Fundraising Projects, Individual Membership, Club Hat Trick
Session 3
Friday, July 31, 9 – 11 a.m.
Report of the Executive Vice President, Tracey Edwards
Candidate Nomination: National Office/NEC Foundation Trustee
Nomination Speeches
Election of 2014-2015 Officers and At-Large Trustees
One Nation Under God Luncheon
Friday, July 31, 12:30 – 2 p.m.
Memorial Celebration
Guest Speaker: Ken Leslie
Live Auction
Session 4
Saturday, August 1, 10:15 – 12 a.m.
A.C.E. of the Year Presentation
Youth of the Year Presentation
Resolutions Committee Report
2014 Convention Minutes Report
Credentials Committee Report
Recognition and Presentation of Awards: VFR of the Year Award, Distinguished District President Award, Star District President Award
Address of National President-Elect: Dan McQueeney
Introduction of the 2015-2016 District Presidents and National Board of Directors
Celebration Banquet
Saturday, August 1, 6:30 – 10:30 p.m.
Introduction of District Host Committee
Recognition of Past National Presidents
District Spirit and Best Hospitality Room Awards
NEC Foundation Trustees Installation
Announcement of 2015 Court of Honor Inductees
Recognition and Presentation of Awards: All-American Volunteer of the Year Award, National Exchangite of the Year Award, Outstanding District Award
Installation of 2015-2016 National Officers and Directors
Recognition and Presentation of Life Membership: Tom Karnes
Convention Committees and Tellers
COMMITTEE TO INSPECT THE MINUTES
Chairman Phil Howard, Donelson-Hermitage Area, TN
Kathy Cox, Portage, IN
Paul Summerville, Mooresville/Lake Norman, NC
COMMITTEE ON CREDENTIALS:
Chairman Don Wright, Noon, Murfreesboro, TN
Rob Davidson, Santa Rita, Tucson, AZ
Russ Finney, West Chester, OH
Gerald Franklin, Houston, TX
Margie Miller, Folly Beach, SC
McKenzie C. "Ken" Roberts, McMinnville, TN
Renee Sorensen, Taylorsville, UT
Katie Smith, Owatonna and Moonlighters, Owatonna, MN
Jerry Thompson, Networking Salem/Keizer, OR
COMMITTEE ON ELECTIONS (28 members needed):
Chairman W. James Brown, Jr., St. Petersburg, FL
William "Bill" Bailey, Hapeville, GA
Bruce Baril, Lawrence, MA
Bill Deacy, San Diego, CA
Steve Douglas, West Chester, PA
Deborah Fuglie, West Fargo, ND
Bonita Gibson, Tempe, AZ, and San Diego, CA
Cindy Harb, Plaistow, NH
Greg Harrant, Midland, MI
Debra Hebert, Pearland, TX
Kim Hodges, Utah Valley, UT
Vickie Ketchie, Mooresville/Lake Norman, NC
Kipp Miller, Maverick, Dallas and Copperas Cove, TX
Sid Mobley, El Paso, TX
Robert "Bob" Moore, Jr., Wythe, Hampton and Suffolk, VA
Rosie Neely, Murphy and Noon, Garland, TX
Joe Nickels, Chico, CA
Ernie Remedies, Copperas Cove and Noon, Copperas Cove, TX
John Schoen, Irondale, AL
Marge Sharlow, Detroit and Trenton, MI
Bob Sharp, Bridgeton, NJ
Pam Sudlow, Evening, Charleston, SC
Ken Sullivan, North Jackson, MS, and Millington, TN
Howard Tinsley, Florence, Prattville and Selma, AL
Franklin Williams, Long Beach and Saucier, MS
TELLERS FOR THE ELECTION SESSION:
Chairman Charlie Braddock, Breakfast, Anderson, IN, and Beaufort, SC
Judy Bippus, Flagstaff, AZ
Susan Brewer, Peninsula Networking, VA
Claude Carmack, Richmond, VA
Floyd Culver, Wauseon, OH
Bill Deason, Waycross, GA
Carolyn Geisert, Greeley and Union, Greeley, CO
Dennis Koch, Quincy, IL
Barbara Orr, Mooresville/Lake Norman, NC
Michael Whitaker, Phoenix and Chandler, AZ
COMMITTEE ON RESOLUTIONS:
Chairman Bob Harb, Haverhill, MA, and Plaistow, NH
Annette Frank, Owatonna and Moonlighters, Owatonna, MN
Tommy Holliman, Montgomery and Prattville, AL
Lou Molitor, Waukegan, IL, and Kenosha, WI
2015 Registration and Reservations
It's not too late!!

You still have time to get registered and plan your trip!
Convention Need-To-Know
Start planning your National Convention experience now!
Convention Merchandise is now available for purchase online, at Exchange MarketPlace!
Proposed Amendments can be downloaded here.
 At-A-Glance Convention Schedule
 Convention Symposium Tips
 Exchange University Flyer
 First Timers Reception Flyer
 Live Auction Items Foundation Flyer
 MegaRaffle Ticket Sales
 National Convention 2015 Announcement
 National Convention Programs of Service and Fundraising Expo
 Restaurant Guide Columbus
 Seminar and Workshop Matrix 2015
 Silent Auction Foundation Flyer
 Symposium Registration Form
Do Ohio
In and Around Columbus, OH
Columbus is the 15th largest city in the United States!
Not from the Midwest? Then, you might not know that Columbus is a great place to visit … there is something for everyone! This great city is renowned for its history, arts & culture, food & dining, nightlife, sightseeing, sports venues, shopping, and so much more.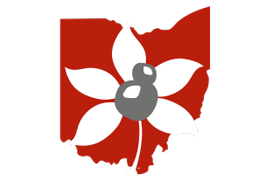 For ideas about planning your trip to Ohio's capitol city, visit Experience Columbus.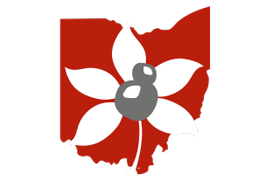 Experience Columbus Welcomes The National Exchange Club 2015.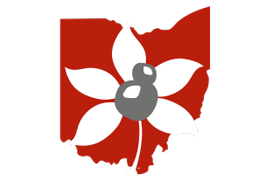 You can also check our this great Columbus, OH, bucket list, from Delta Sky.

Restaurant Guide Columbus 2015 (PDF)
Downtown Columbus Restaurants (PDF)
Downtown Columbus Area Map (PDF)
Maps - Getting Around Columbus
   Convention Center – Walking Map
    Short North Visitors Guide
    Short North Arts Walk
    German Village Map
    Using the COTA CBus
Videos
Not sure what Columbus has to offer?
Experience Columbus created this great video to give a little preview, check it out:
Curious about the CBUS Circulator? Here's what you can expect:
Past National Conventions
1st      Convention  Toledo, OH                                 Sept. 18, 1917
2nd     Convention  Cleveland, OH                            Sept. 26, 1918
3rd     Convention  Detroit, MI                                    Sept. 22, 1919
4th      Convention  Columbus, OH                             Sept. 28 1920
5th      Convention  Grand Rapids, MI                       Sept. 27, 1921
6th      Convention  Louisville, KY                         Sept. 26-27, 1922
7th      Convention  Springfield, MA                      Sept. 25-26, 1923
8th      Convention  Nashville, TN                         Sept. 22-24, 1924
9th      Convention  Detroit, MI                              Sept. 14-15, 1925
10th   Convention  Atlantic City, NJ                      Sept. 20-22, 1926
11th   Convention  San Francisco, CA                 Sept. 12-16, 1927
12th   Convention  Toledo, OH                               July 23-27, 1928
13th   Convention  Jacksonville, FL                            Oct. 7-9, 1929
14th   Convention  Indianapolis, IN                       Aug. 25-28, 1930
15th   Convention  Memphis, TN                          Sept. 21-23, 1931
16th   Convention  Syracuse, NY                         Sept. 12-14, 1932
17th   Convention  Milwaukee, WI                            Sept. 5-7, 1933
18th   Convention  Cincinnati, OH                        Sept. 24-26, 1934
19th   Convention  Dallas, TX                               Sept. 23-25, 1935
20th   Convention  Detroit, MI                         Aug. 31-Sept.2, 1936
21st    Convention  Tampa, FL                               Oct. 18-20, 1937
22nd  Convention  Salt Lake City, UT                   Aug. 22-24, 1938
23rd   Convention  Atlantic City, NJ                          Sept. 5-8, 1939
24th   Convention  San Francisco, CA                  Aug. 19-22, 1940
25th   Convention  Richmond, VA                          Sept. 7-10, 1941
26th   Convention  Toledo, OH                              Feb. 21-22, 1943
27th   Convention  Toledo, OH                               Oct. 15-16, 1944
28th   Convention  Atlantic City, NJ                        Oct. 12-15, 1946
29th   Convention  Cincinnati, OH                        Sept. 27-29, 1947
30th   Convention  Wichita, KS                             Sept. 25-27, 1948
31st    Convention  Minneapolis, MN                    Sept. 17-19, 1949
32nd  Convention  Washington, DC                 Aug. 3-Sept. 4, 1950
33rd   Convention  Miami Beach, FL                          Oct. 4-8, 1951
34th   Convention  Atlantic City, NJ                          Sept. 5-9, 1952
35th   Convention  Colorado Springs, CO            Sept. 24-29, 1953
36th   Convention  Louisville, KY                     Sept. 29-Oct. 4,1954
37th   Convention  San Juan, PR                             Oct. 5-10, 1955
38th   Convention  Dallas, TX                               Sept. 12-17, 1956
39th   Convention  Atlantic City,  NJ                         Sept. 4-7, 1957
40th   Convention  Los Angeles, CA                    Sept. 20-25, 1958
41st    Convention  Minneapolis, MN             Sept. 26-Oct. 1,  1959
42nd  Convention  Birmingham, AL                      Sept. 10-15, 1960
43rd   Convention  Toledo, OH                               Sept. 9-14, 1961
44th   Convention  Atlantic City, NJ                          Sept. 4-7, 1962
45th   Convention  San Juan, PR                             Oct. 6-12, 1963
46th   Convention  Las Vegas, NV                         July 26-30, 1964
47th   Convention  Hartford, CT                               Aug. 8-12, 1965
48th   Convention  New Orleans, LA                July 31-Aug. 4, 1966
49th   Convention  Bal Harbour, FL                 July 30-Aug. 3, 1967
50th   Convention  Kansas City, MO                       July 28-31,1968
51st    Convention  Los Angeles, CA                      July 27-30, 1969
52nd  Convention  Atlanta, GA                               July 26-29, 1970
53rd   Convention  Salt Lake City, UT                    July 25-28, 1971
54th   Convention  San Juan, PR                           July 16-20, 1972
55th   Convention  Houston, TX                             July 22-25, 1973
56th   Convention  Boston, MA                               July 21-24, 1974
57th   Convention  Honolulu, HI                             July 20-24, 1975
58th   Convention  Washington, DC                       July 11-14, 1976
59th   Convention  New Orleans, LA                      July 23-28, 1977
60th   Convention  San Diego, CA                           July 9-12, 1978
61st    Convention  St. Louis, MO                             July 8-11, 1979
62nd Convention  Orlando, FL                               July 20-23, 1980
63rd   Convention  Las Vegas, NV                           July 8-11, 1981
64th   Convention  Seattle, WA                              July 11-14, 1982
65th   Convention  Nashville, TN                            July 13-16, 1983
66th   Convention  Dallas, TX                               June 27-30, 1984
67th   Convention  Philadelphia, PA                           July 3-6, 1985
68th   Convention  Detroit, MI                                   July 9-12, 1986
69th   Convention  Orlando, FL                              July 15-18, 1987
70th   Convention  Louisville, KY                            July 13-16, 1988
71st    Convention  San Francisco, CA                  July 12-15, 1989
72nd  Convention  Washington, DC                       July 18-21, 1990
73rd   Convention  Kansas City, MO                      July 17-20, 1991
74th   Convention  Atlanta, GA                               July 22-25, 1992
75th   Convention  San Antonio, TX                       July 28-31, 1993
76th   Convention  Boston, MA                               July 20-23, 1994
77th   Convention  Nashville, TN                            July 19-22, 1995
78th   Convention  San Diego, CA                         July 10-13, 1996
79th   Convention  New Orleans, LA                      July 16-19, 1997
80th   Convention  Chicago, IL                                 July 8-11, 1998
81st    Convention  Las Croabas, PR                     July 14-17, 1999
82nd  Convention  Phoenix, AZ                              July 12-15, 2000
83rd   Convention  Greensboro, NC                       July 11-14, 2001
84th  Convention   Minneapolis, MN                July 31-Aug. 3, 2002
85th   Convention  Birmingham, AL                        July 16-19, 2003
86th   Convention  Dallas, TX                                 July 14-17, 2004
87th  Convention   Salt Lake City, UT                    July 13-16, 2005
88th   Convention  Orlando, FL                              July 26-29, 2006
89th   Convention  Portland, OR                            July 18-21, 2007
90th   Convention  St. Louis, MO                              July 9-12, 2008
91st    Convention Jacksonville, FL                         July 15-18 2009
92nd Convention  La Quinta, CA                            July 21-24, 2010
Exchange's 100th anniversary
93rd   Convention  Detroit, MI                                     July 6-9, 2011
94th   Convention  Chandler, AZ                            July 11-14, 2012
95th   Convention  Greensboro, NC                       July 10-13, 2013
96th   Convention  New Orleans, LA                        July 9-12, 2014
97th   Convention  Columbus, OH                   July 29-Aug. 1, 2015
Share